Steve Song from NSRC & Village Telco visits Tak Net.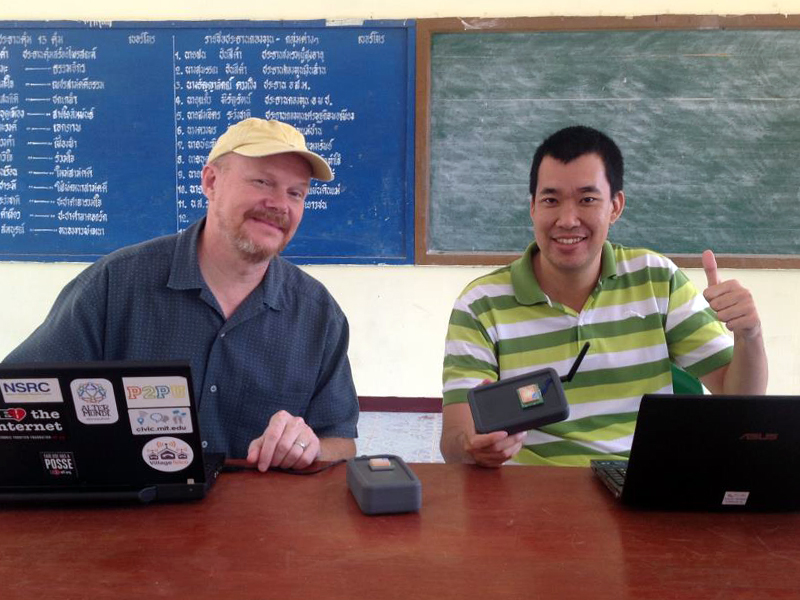 In November 2013, Mr. Steve Song from Network Startup Resource Center (NSRC) and Village Telco, along with Dr. Apinan Tanphan from Internet Education and Research Laboratory (intERLab), Asian Institute of Technology (AIT), visited the Tak Net deployment area in Mae Sot, Tak to explore the possibility of bringing TV whitespace spectrum, or TVWS, to support Internet Data Service use in rural areas.
TV White Space is a public spectrum for unlicensed use. It is, therefore, suitable for areas where the licensed spectrum does not exist, such as television broadcasting.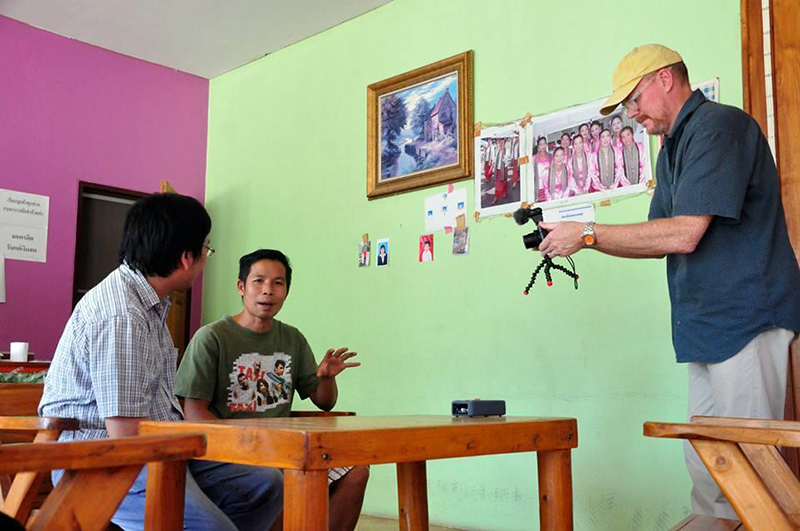 The team also followed up with villagers in Thai Samakkhi their experience using the Wireless Mesh Network (WMN) which was deployed in 2013.
In the future, TV Whitespace Spectrum (TVWS) and Wireless Mesh Network (WMN) will be the technologies that help integrate digital devices between rural and urban areas.
The team is also interested in bringing Cloud Service to the community. Cloud Service is designed for optimal use in rural areas through community ownership.