Net2Home: From volunteer to full-scale "social enterprise", creating jobs and opportunities for a better life through Internet technology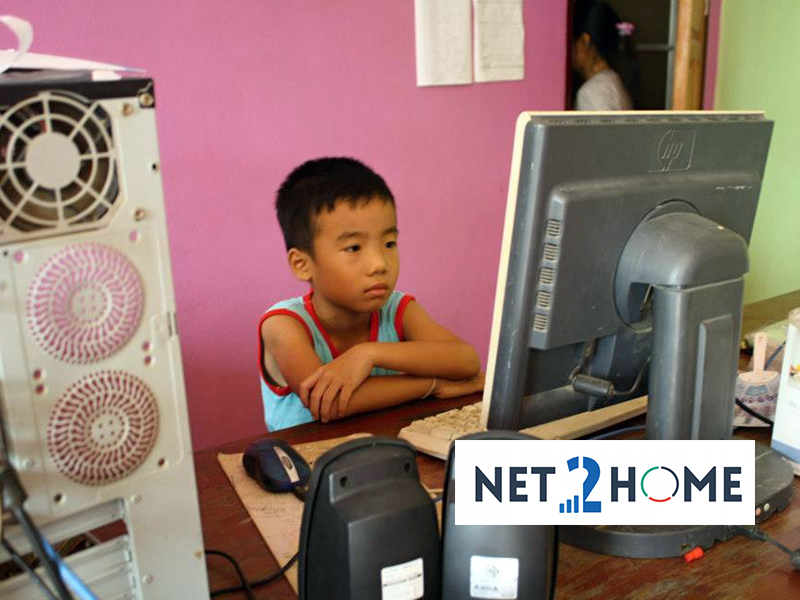 March 11, 2020, Net to Home (Social Enterprise) Co., Ltd. was certified as a "Social Enterprise" by the Office of Social Enterprise Promotion (OSEP), based on its mission to provide Thai people with equal access to the Internet even in the the most remote areas..
In March 2013, the THNIC Foundation inaugurated the Net2Home project when it organized a camp activity called THNG #3 under the concept of "Internet Technology for Society". The camp brought young volunteers to Thai Samakkhi Village in Mae Sot district to deploy the Wireless Mesh Network,"DUMBO", to give the community internet access. The devices, easy to install, employ wireless technology. "DUMBO" was developed by the Internet Laboratory for Education and Research (intERLab) of the Asian Institute of Technology (AIT).
"This all started after the tsunami hit Thailand. intERLab then developed a wireless mesh network to facilitate disaster rescue to solve communication problems. Then, when another disaster struck in 2011, the Great Flood, new mesh network equipment was used because unfamiliarity with the technology. This is why the foundation deployed their devices for home use so users could become familiar with the technology. Now, whenever an emergency occurs, it can be used where it's needed.
Mae Ka Sa subdistrict, Mae Sot district, Tak province was selected for the pilot project because Tak at that time had a very low Internet penetration rate as well as faced economic contraction. Community members migrated to work in more developed regions, like Bangkok. Therefore, most of those who remained were elderly and children.
THNIC has a mission to promote Internet access. To succeed in this mission, ease of access and low price should be achieved. The concept of the Internet sharing could answer this question. At the same time, it's important to create opportunities and jobs to help generate added income for people in the community. Therefore, the project main target group is members of a low-income community, said Pakpoom Tripatana, Net2Home coordinator.
From this first community, the operation area has been expanded to 19 nearby communities, enabling more than 1,200 people in 200 households to use the Internet at a lower than market price.
The deployment of the Net2Home project is quite simple and uncomplicated as long as the equipment is ready. One technician, or electrician, in a village after one day of training can install the equipment, opening up new channels for generating income in the community by, for example, selling local products online.
Thus, THNIC set up the Net to Home (Social Enterprise) Co., Ltd. on February 3, 2016, to be responsible for deployment, operation and coordination in more communities to increase the number of Net2Home members. The company has was registered as a social enterprise at the Office of Social Enterprise Promotion, Department of Social Development and Welfare on March 11, 2020.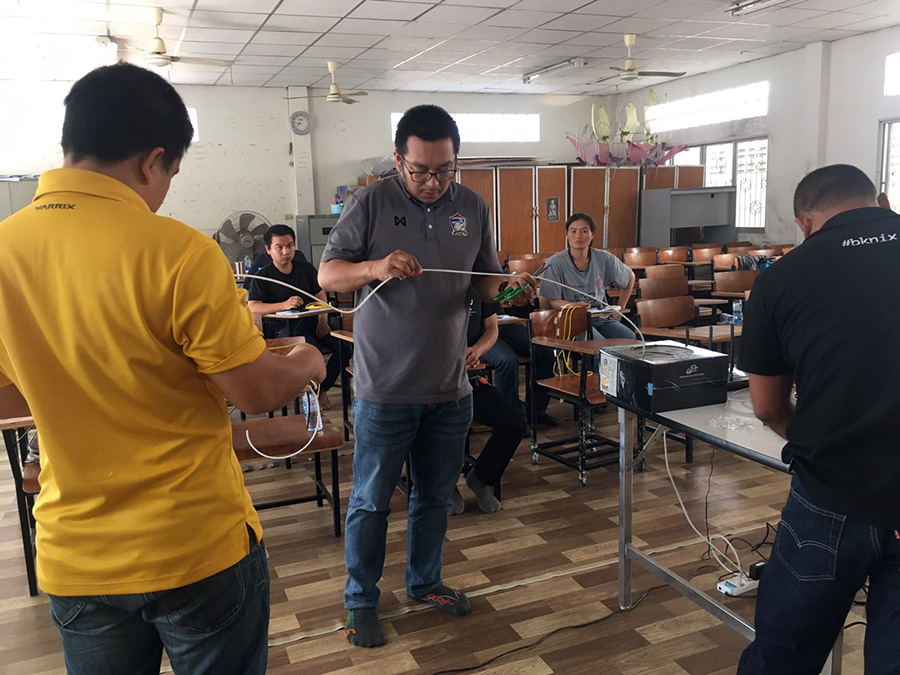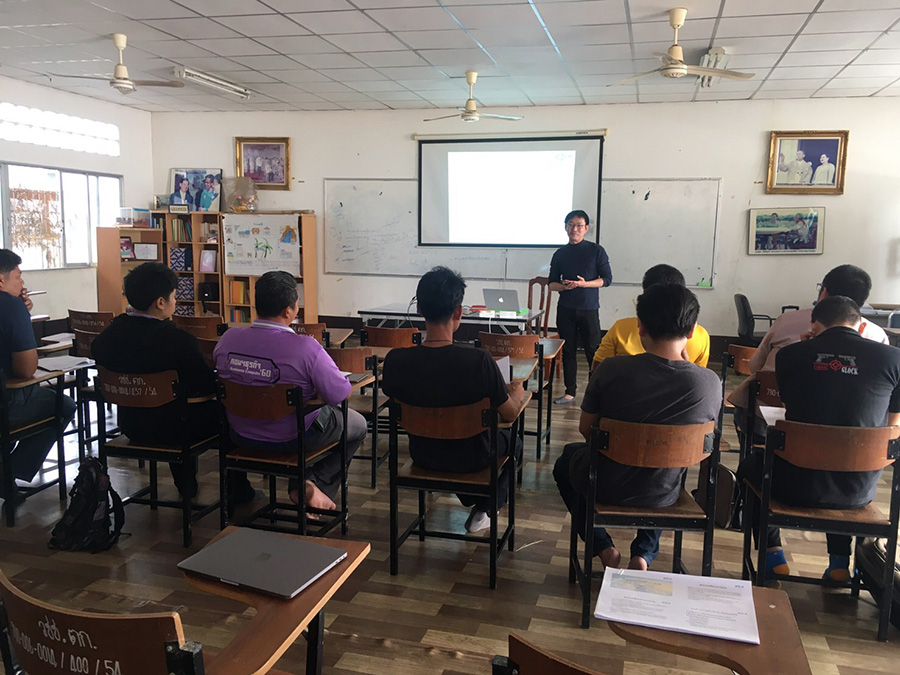 "We invited electricians in the community to train on signal measurement and equipment testing to be able to deploy the Net2Home network to any house in their community and receive payment on a per-pint basis. We also invited a group of housewives to work on customer acquisition and service fee collection, offering them another income opportunity. We charged 250 baht per month per household. That money will pay the workforce performing the deployment, customer acquisition, and fee collecting after the charges of the upstream Internet provider. Moreover, people in these communities who work with us will also receive shares in the company. This will make the concept of the "Community Network" realistic as community members will own and manage their network, a concept already recognized in Europe and the USA," said Pakpoom.
In the era of THAILAND 4.0, two truths must be accepted. First is the impact of Digital Disruption that is changing the world. Second is Thailand still has many remote villages with very low Internet access; many don't even have electricity.
"The world changes every day. Technology changes every second. But how do we deal with these things? If Thai society was not so unequal, what we're doing here might not be necessary. But it is, so we had to start. Net2Home and we will continue to expand to more communities, develop more technicians and gain more partners to help make communities stronger," Pakpoom concluded.